In accordance with The American Rescue Plan Elementary and Secondary School Emergency Relief fund, Public Law 117-2, Millwood Public Schools held meetings on Tuesday, August 10th and Thursday, August 12th with stakeholders to discuss suggested uses for ASR-ESSER funds.
Below you will find survey data from stakeholders outlining feedback on which areas qualify as "high priority" within the district.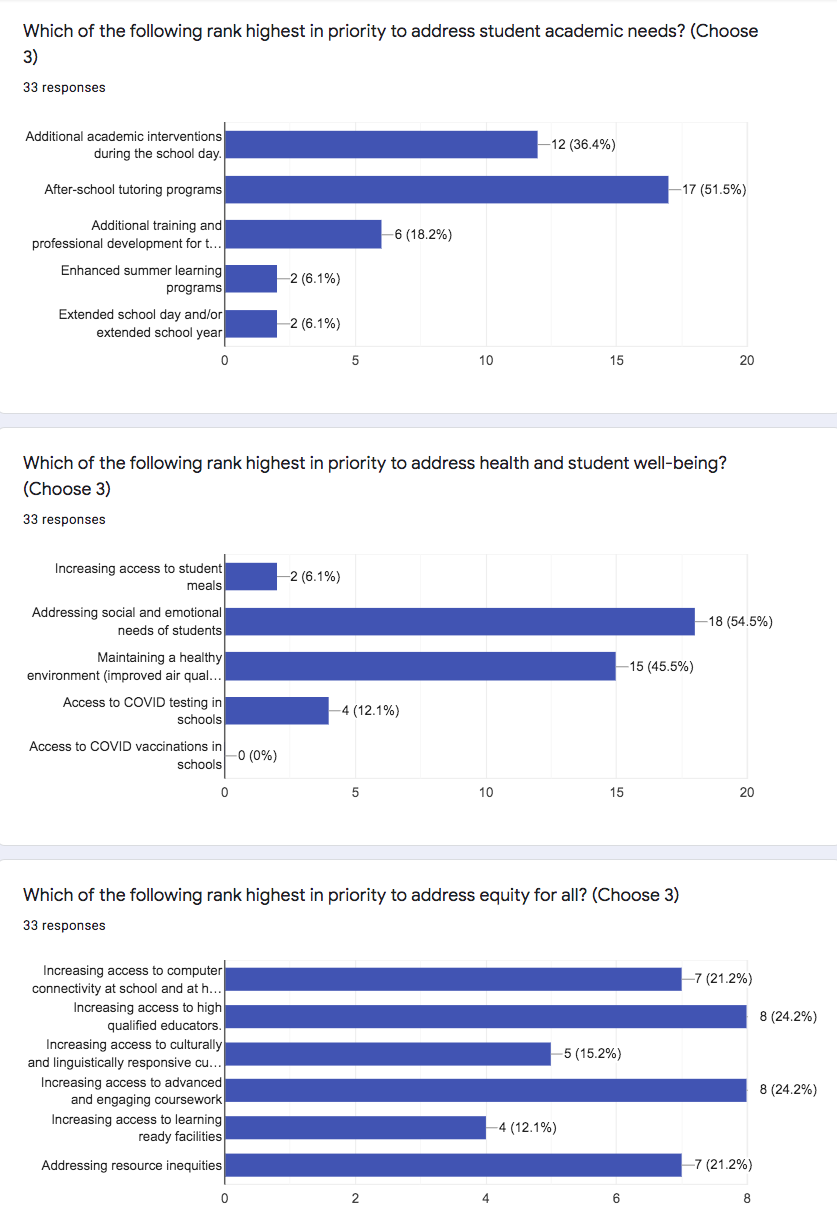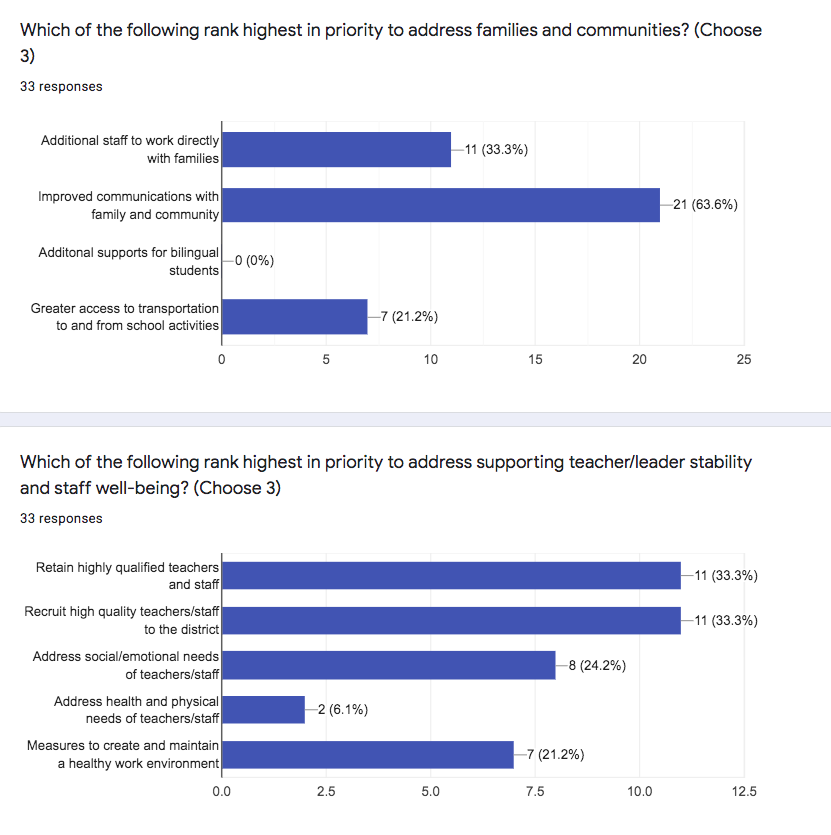 Based on this information, Millwood Public Schools has developed the following plan for ASR-ESSER III Funding.