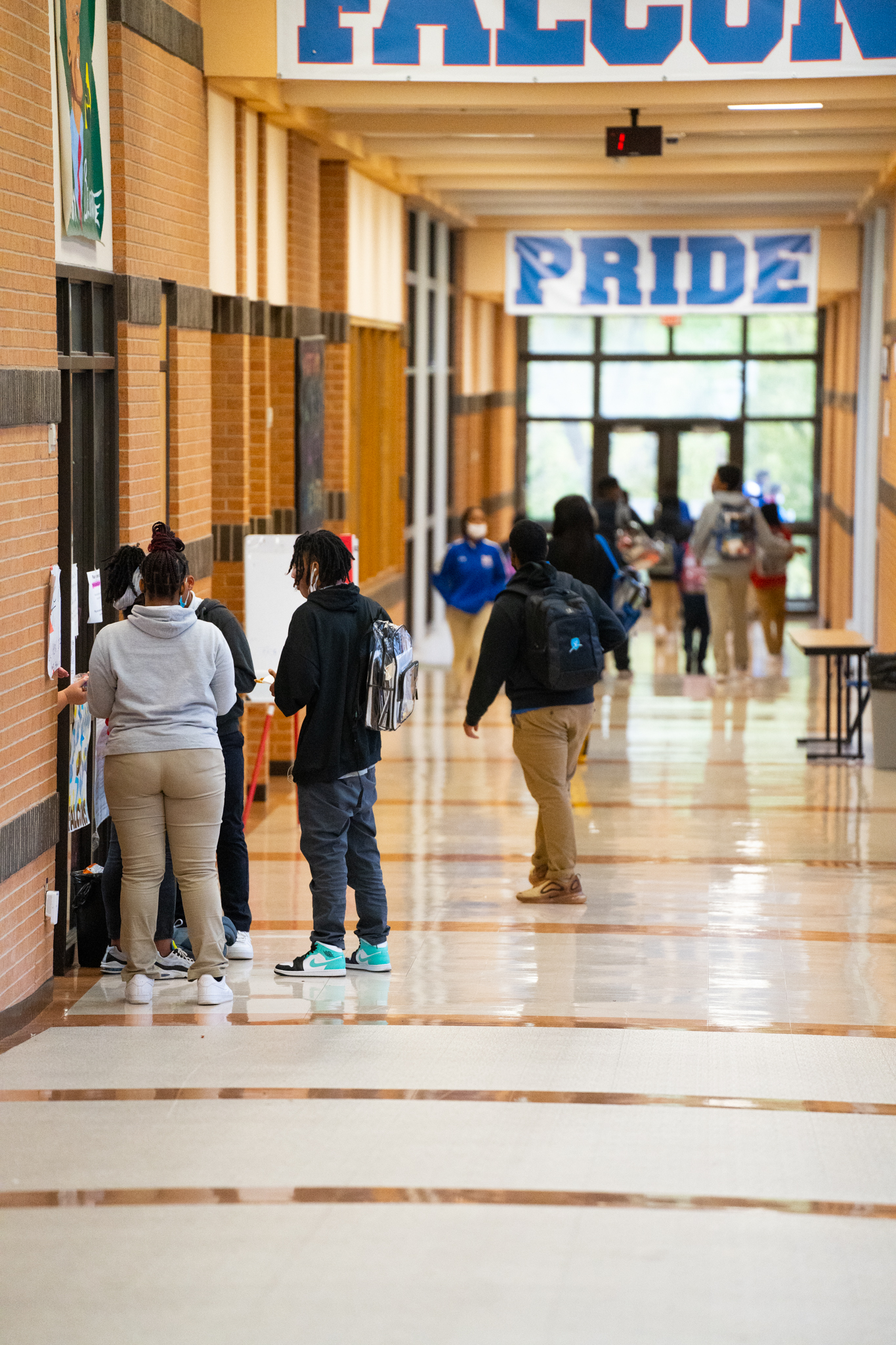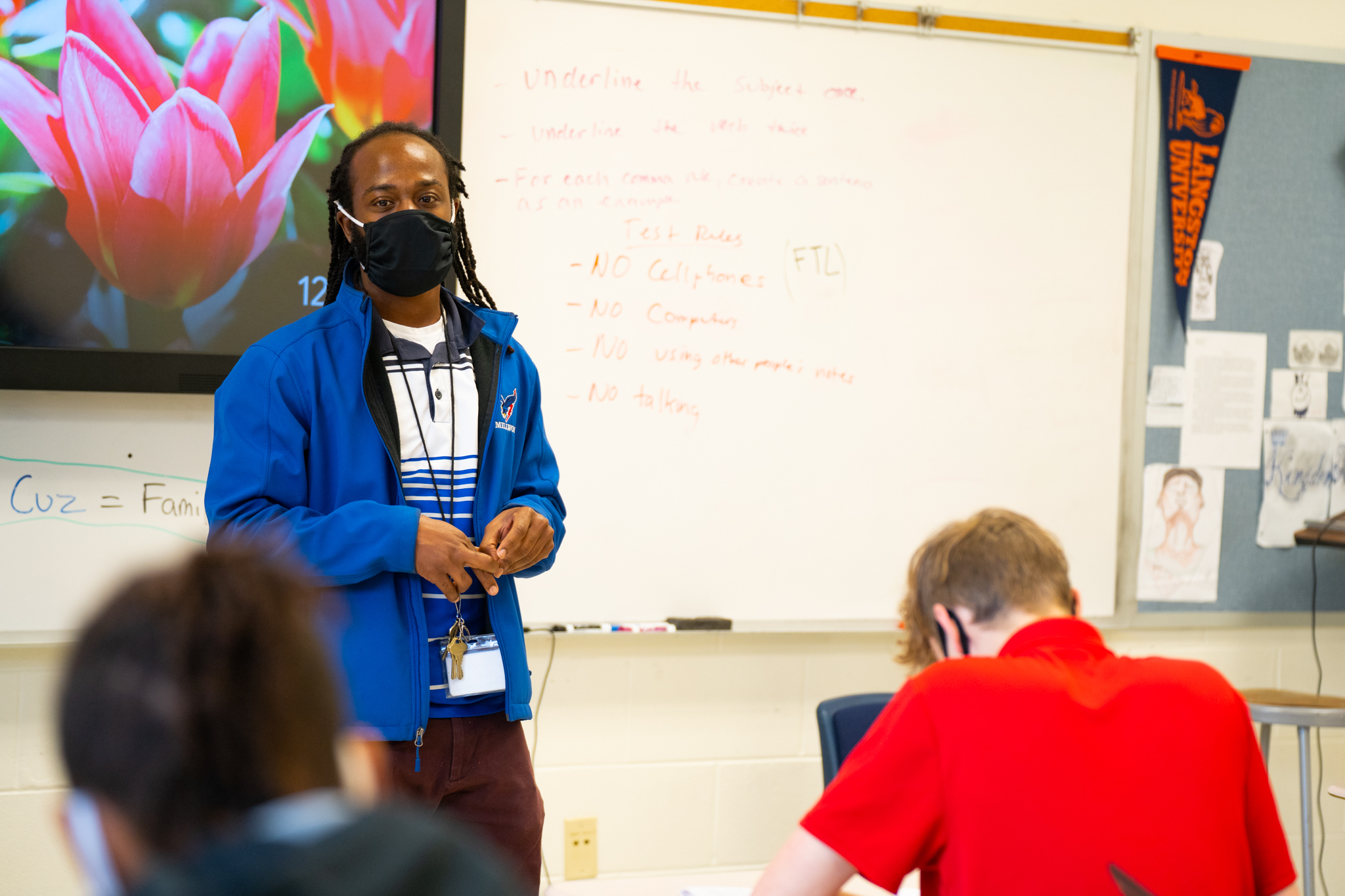 Students may dress in suitable attire with the following restrictions:
No holes in pants or shorts that expose bare skin/ No holes in shirts that expose bare skin

Dresses, skirts, or shorts must adhere to the finger-tip rule

No clothing with inappropriate language; words, symbols, or weapons

All shirts must have sleeves: i.e. no tank tops or spaghetti straps.

Shoes must be closed toe and heel; no foam flip flops, crocs or sliders.

Clothing may have professional or college logos, however, clothes with logos of local high schools are forbidden.

Spandex, leggings, gym shorts, tights, and pajama pants are not approved to wear during the school day.

Headgear - with the exception of wraps, - no headgear (baseball-type hats or beanies).

Students may continue to adhere to the previously used dress standard.

Only apparel meeting district approval will be considered as being in compliance with the standard.

Pants must fit and be worn at the waist.

No sagging.
(Board Policy J-06)
Tardy Bell- 8:20am
Lunch Block 1- 11:10am to 11:40am
Lunch Block 2- 12:05pm to 12:35pm
Dismissal- 3:20pm