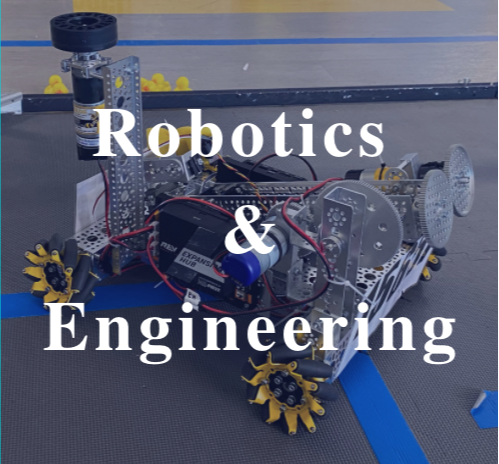 *Applications Close for 6th-12th Grade on September 16th
Over the past several years, because of funding grants from Tinker Airforce Base and the Millwood Enrichment Foundation, the Millwood Robotics team has had the opportunity to participate in the First Tech Challenge, OK Best, and Botball robotics competitions. Each year, students are given different tasks, or "challenges", they must complete. The students analyze the challenges, develop a strategy for scoring points, and begin drafting the design for their robot. Students are not given specific instructions on how to build their robot, but must devise a design that will best complete the challenges. As students decide the goals they want to achieve in the competition, they build their robot and code it to perform the tasks. For coding, the students use Blocky, which is a Java coding program designed specifically for First Tech teams and Easy C. Since their first season, the Millwood Robotics team has continued to grow in their knowledge and skills. The students have been able to build functional robots with gripping claws, rotating arms, ring-shooter mechanisms, and even write code that allows the robot to "see" what is in front of it.
For each competition, students are given the opportunity to develop and improve their public speaking abilities, as well. The students rehearse and prepare to provide a 5-minute presentation about their journey throughout the engineering process. During this presentation, the students discuss the difficulties they faced when building or coding, how their vision for the robot changed over time, and how they strategized for the game. In addition to these things, they construct an engineering notebook to provide insight for the judges. The robotics competitions and the program activities truly support the advancement of the students academically and socially.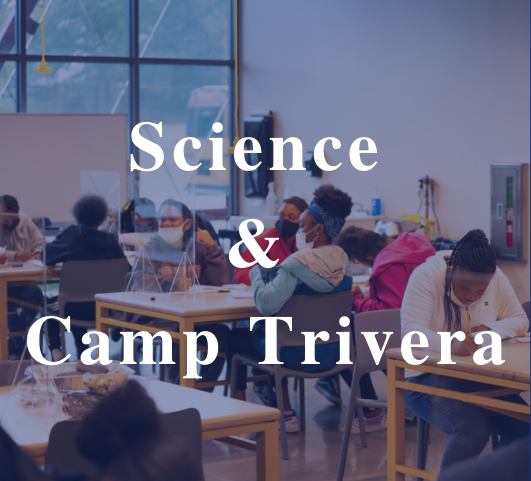 Through a partnership with Girl Scouts of Western Oklahoma x Camp Trivera, students have the opportunity to gain hands-on lab experience through science experimentation.
Camp Trivera STEM Lab space offers curricula & materials to students 4th grade to 8th grade. Female students receive free membership for the program year in which they participate and all Millwood students grades 4-8 are able to attend monthly Camp Trivera Field Trips for each grade level with activities provided by Trivera/Millwood staff.
Our teachers work hard to create memorable lessons for students that can be applied to the real world and future careers. Students get experience identifying math concepts in their everyday life by engaging in hands-on learning within the classroom.
Millwood Public Schools partners with community organizations to provide students with mentors and speakers who can help to draw connections between the lessons they learn in school and career pathways that require this knowledge.