Due to the recent surge in COVID-19 cases, Millwood Public Schools will be virtual January 12th-21st. Students will return to classes in person on January 24th.

Millwood Families, School will resume on tomorrow, January 4, 2022. Thank you for your continued support, patience, and understanding.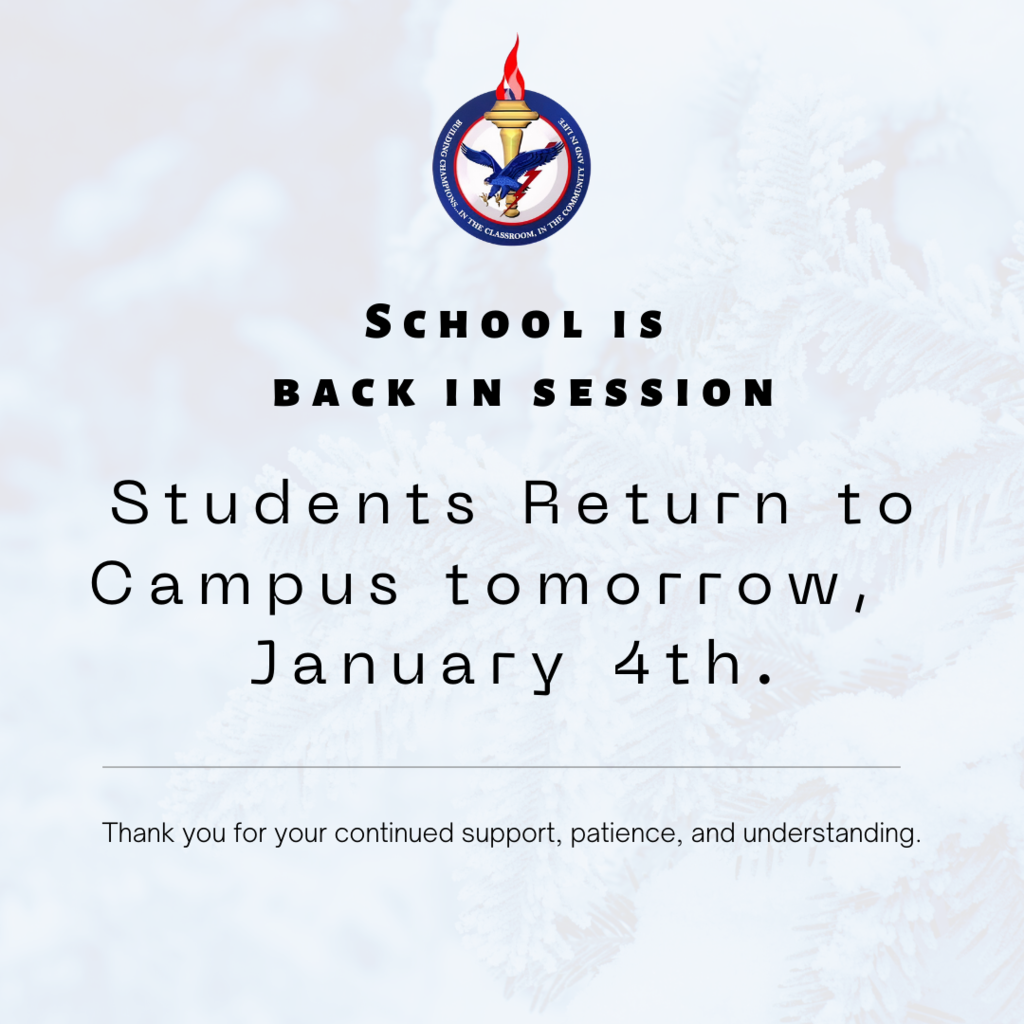 Due to complications resulting from the extreme temperature drop this weekend, Millwood Public Schools will be closed on Monday, January 3, 2022 for building repairs.

Reminder: Students Return to Campus on January 3, 2022.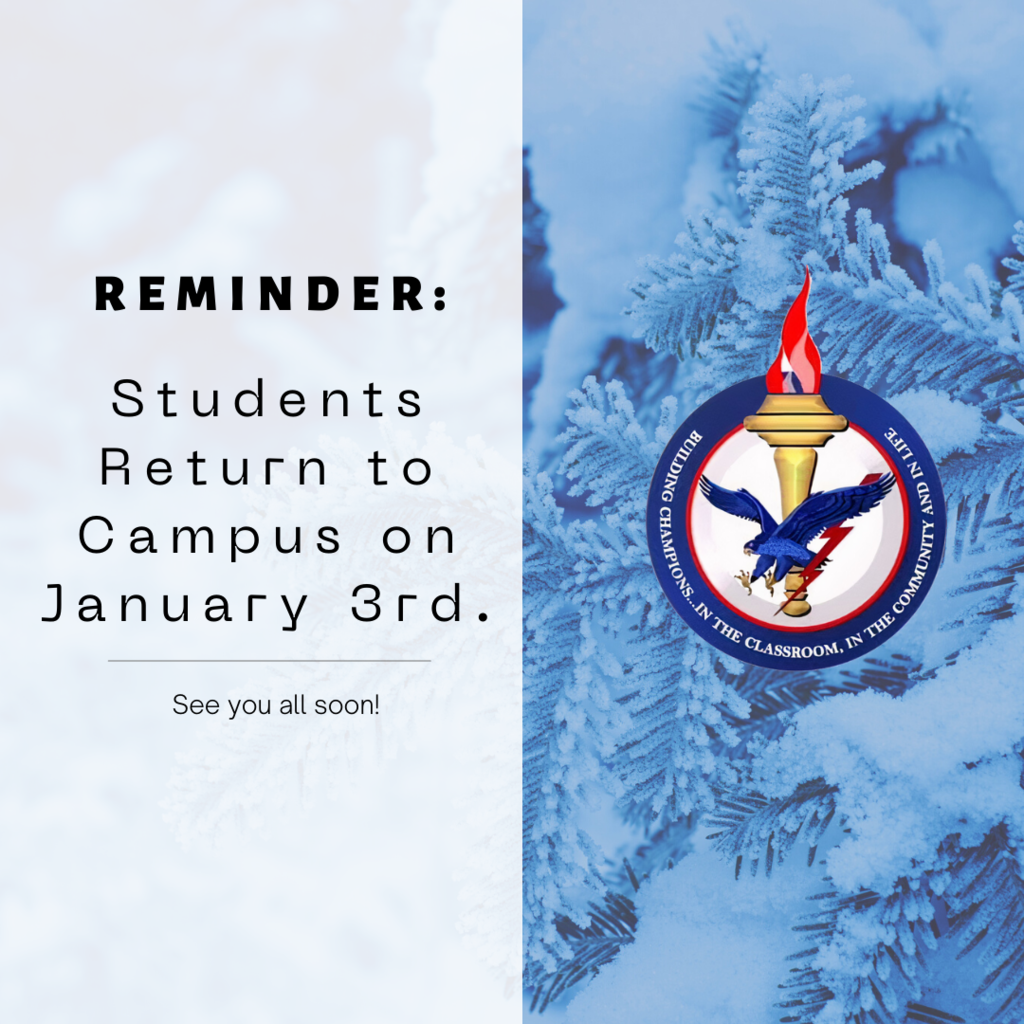 Millwood Families! We want to see you take part in the MIllwood Winter Reading Challenge! Take a photo of your student reading during winter break (December 20 - December 31) to be entered into a drawing on January 3, 2022. The winner of the drawing will take home a Millwood swag bundle. To enter the challenge: Tag @millwoodpublicschools in your post and tell us why reading is so important! We want to see your creativity! Happy Reading!!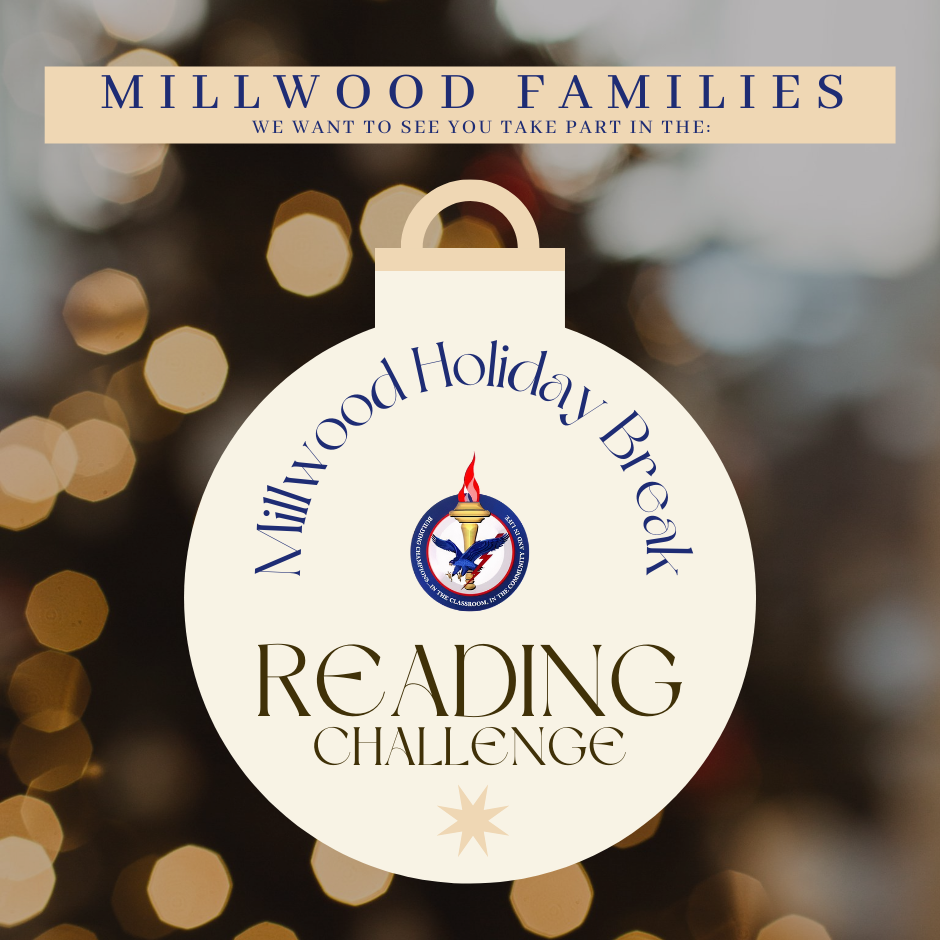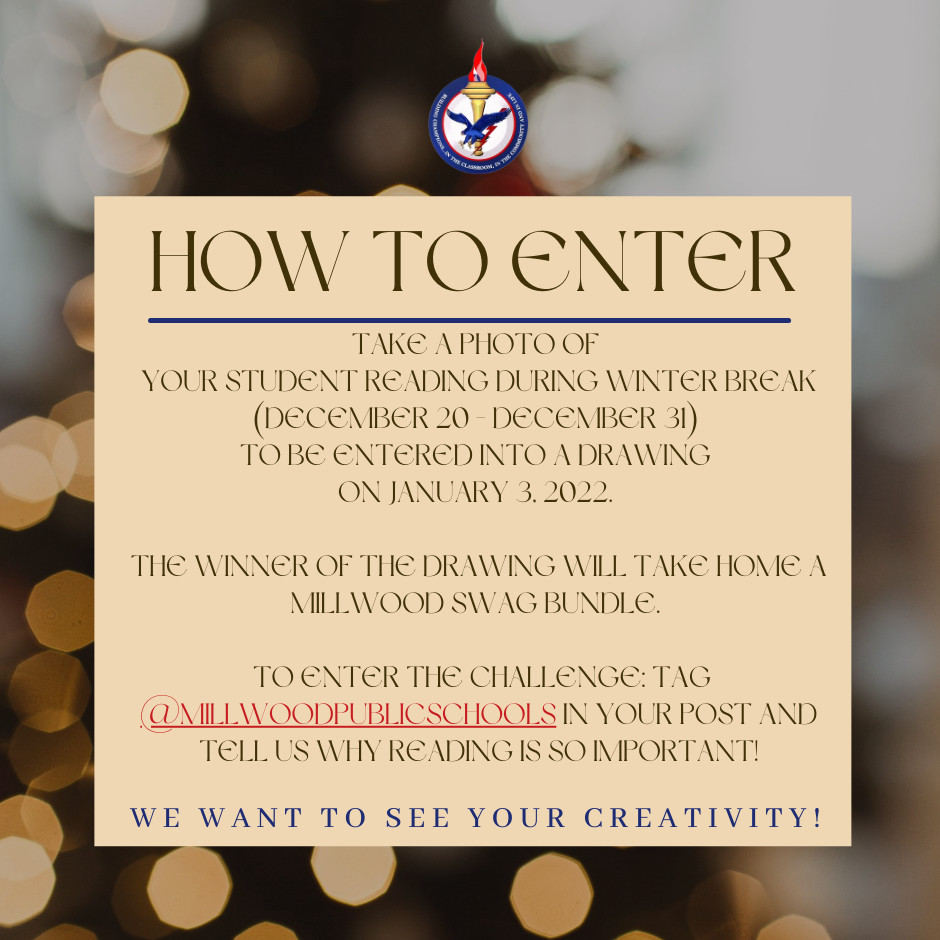 Happy 1st Day of Winter Break!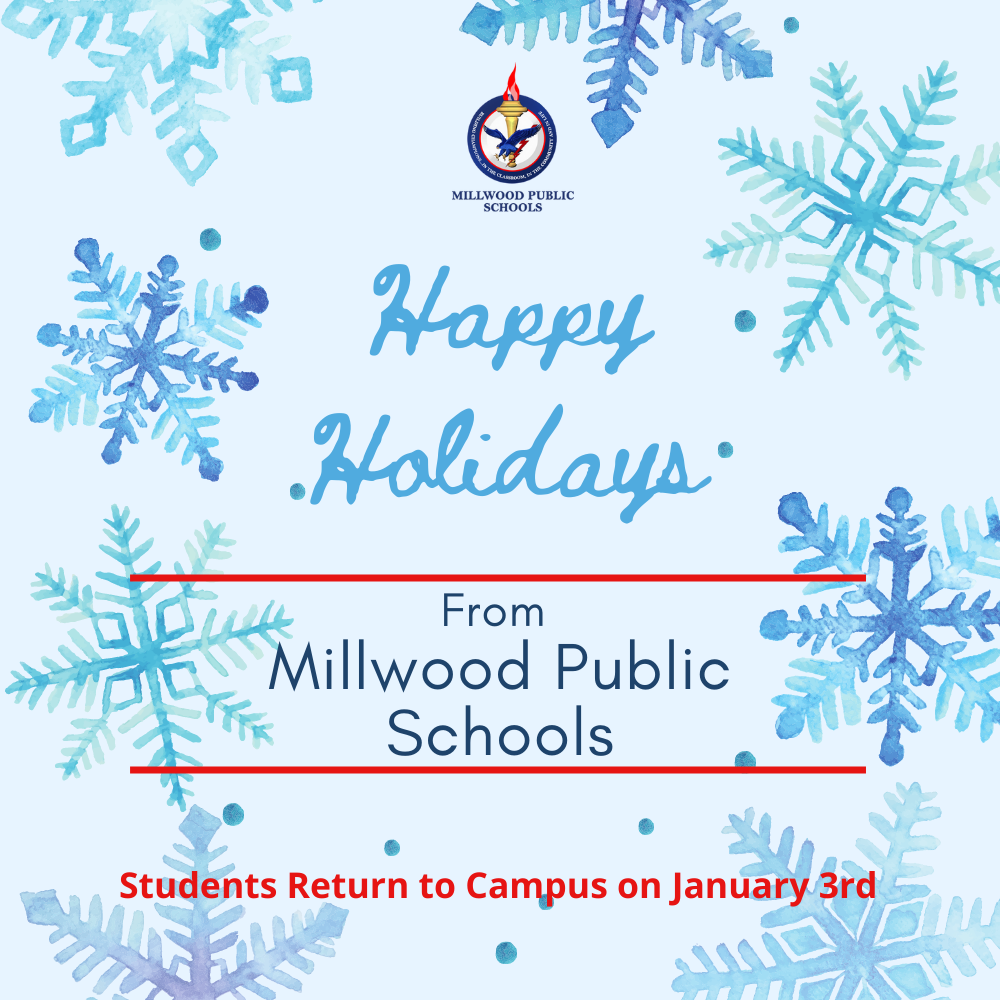 We are experiencing an internet and phone outage. We apologize for the inconvenience.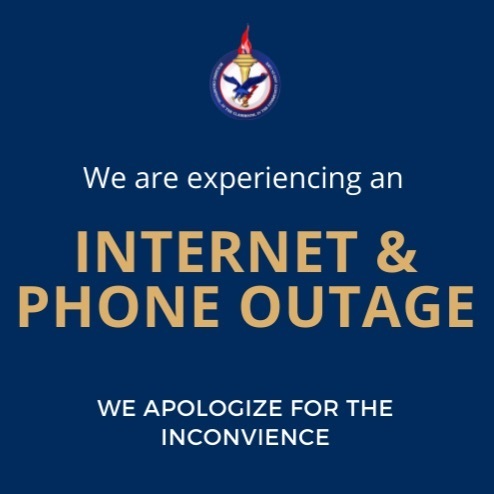 The Millwood community is invited to the Grand Opening Ceremony of the Millwood Activity Center (The MAC) on December 6, 2021 from 11:00am to 1:00pm​. Parking: Please park at the rear of the campus near the playground.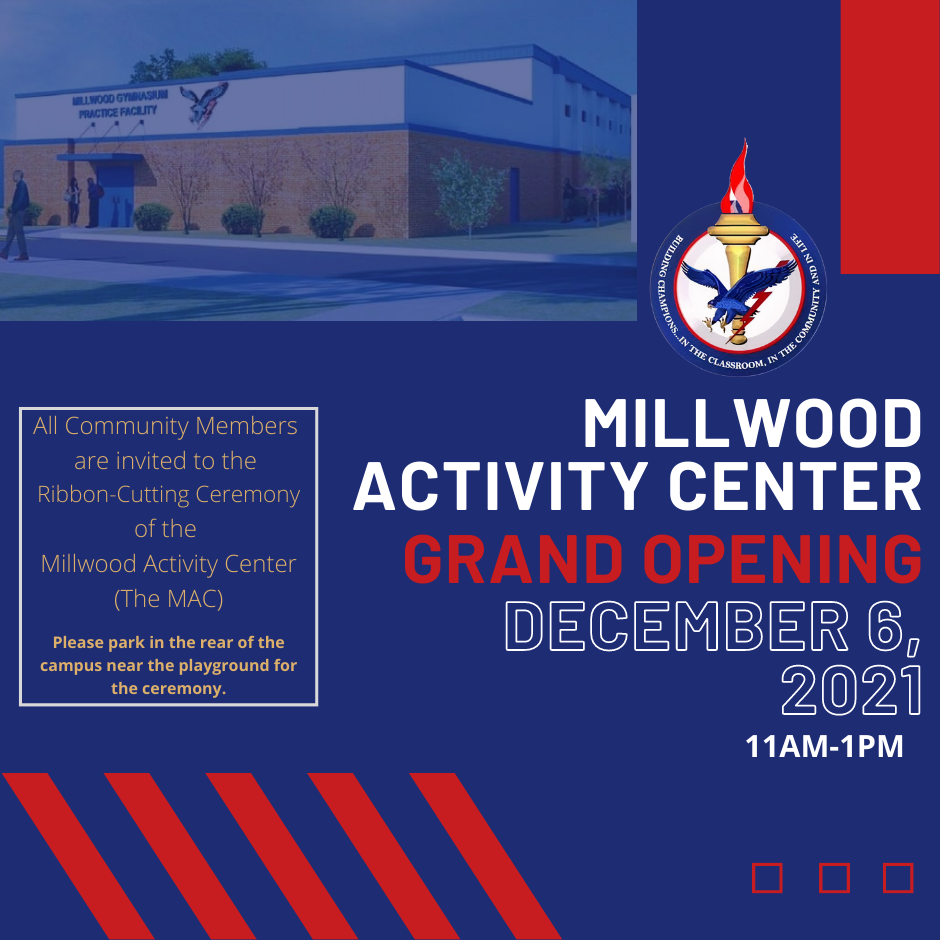 Millwood Public Schools thanks all who have served, and who are currently serving in our military.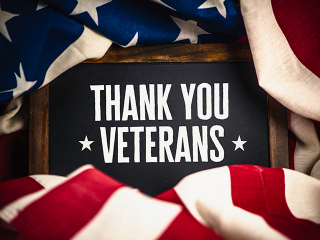 Come out and have some fun with Metro Technology Centers Trunk or Treat Event on Friday October 29, 2021 4:30pm-6:30pm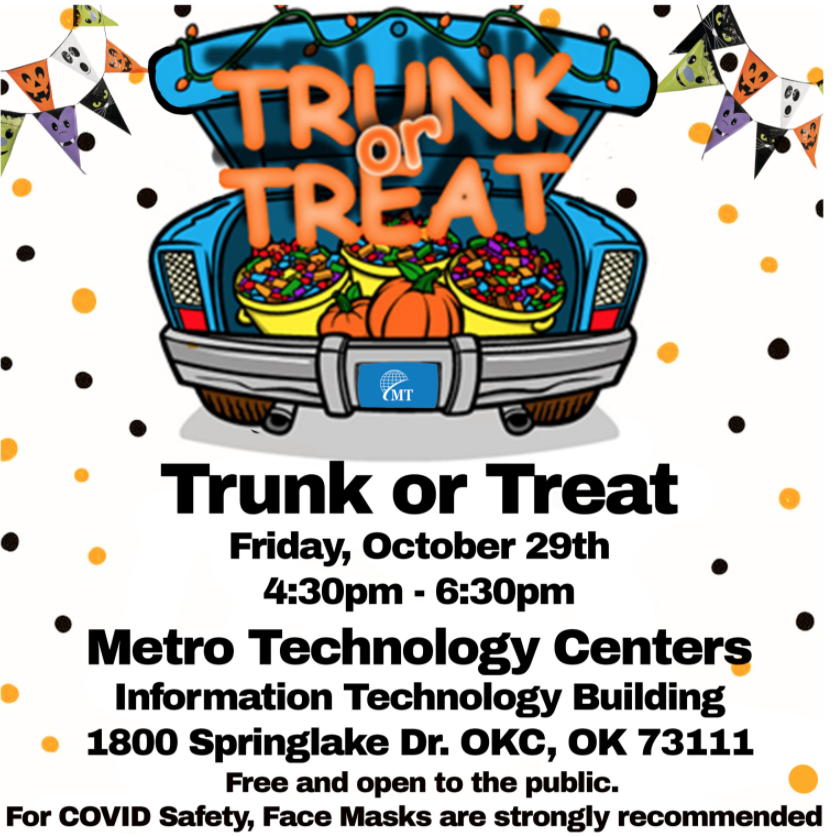 Presented by NJET Church in Partnership with PHIO and OU Health: Trunk or Treat Health Festival. Come enjoy food and fun, and get a quick health screening.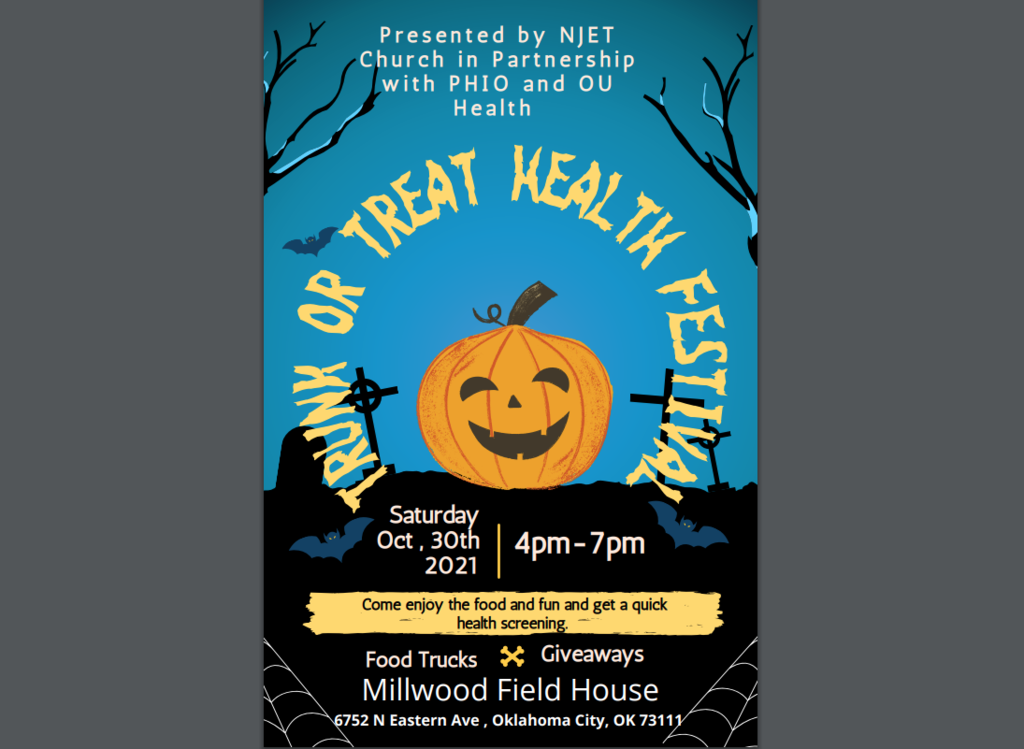 Parent/Teacher Conferences will be held on Thursday Evening, October 21st from 5pm - 8pm & Friday Morning, October 22nd from 8am - 12 noon for all sites.

Good Morning, Millwood Public Schools will remain open today. Buses may run later than usual.

Reminder: Fall Break is this Thursday and Friday, October 14th and 15th.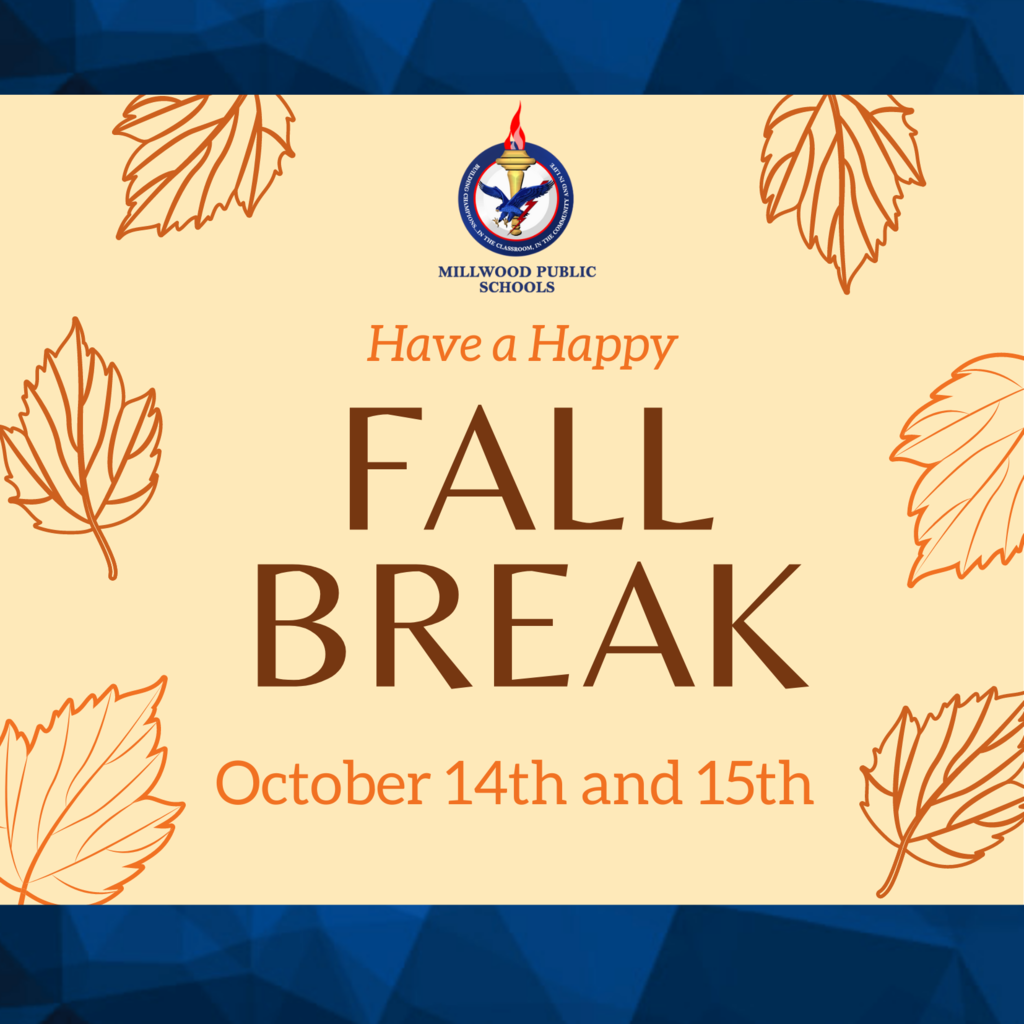 Announcement: The October 4, 2021 Board Meeting will be postponed to October 11, 2021 at 5pm in the Millwood High School Commons.

Open House is September 16th at all sites. MELA- 5:30PM to 7:00PM, Arts Academy- 6:30PM to 8:00PM, and High School 6:30PM to 8:00PM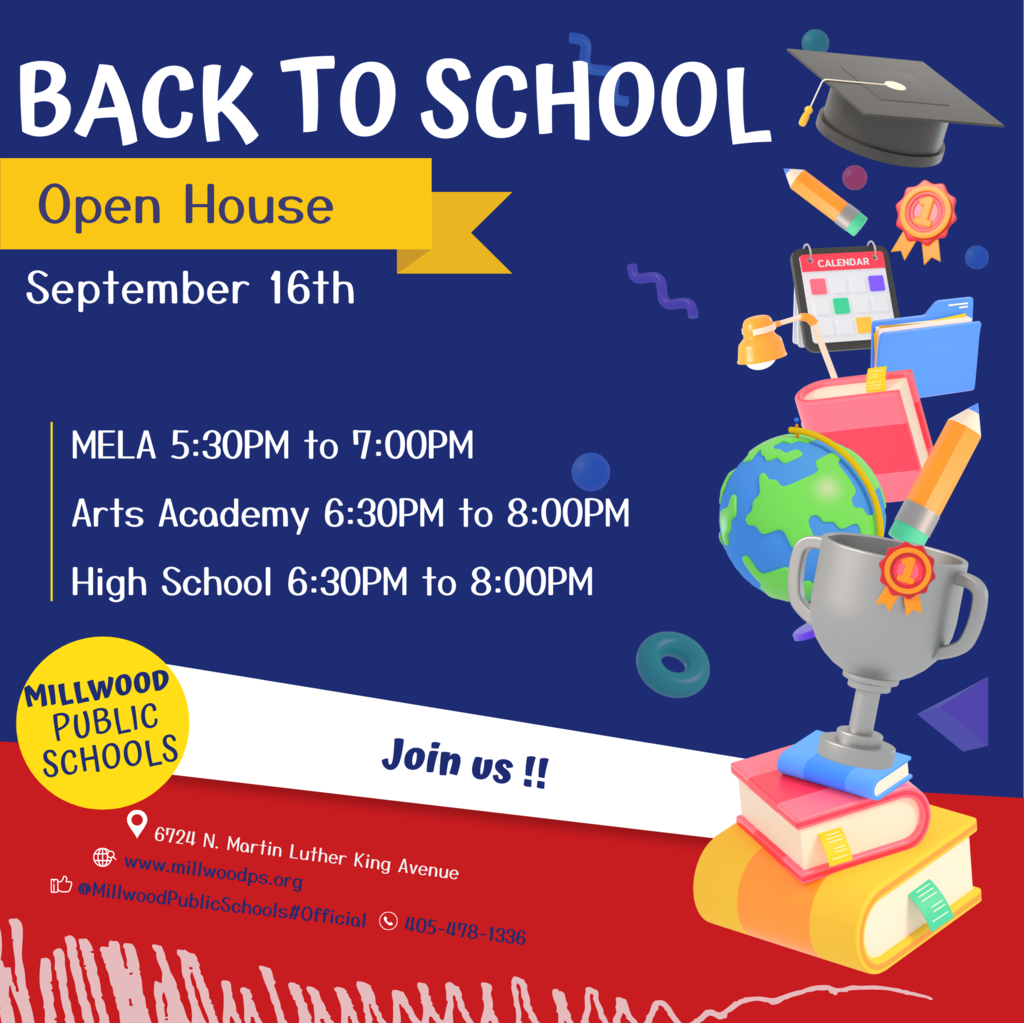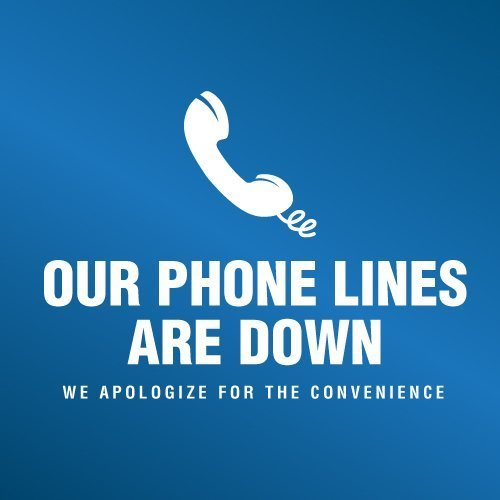 MELA is off to a GREAT start!