Congratulations to Superintendent Cecilia Robinson-Woods on becoming Dr. Robinson-Woods Ed.D! We are extremely proud of you!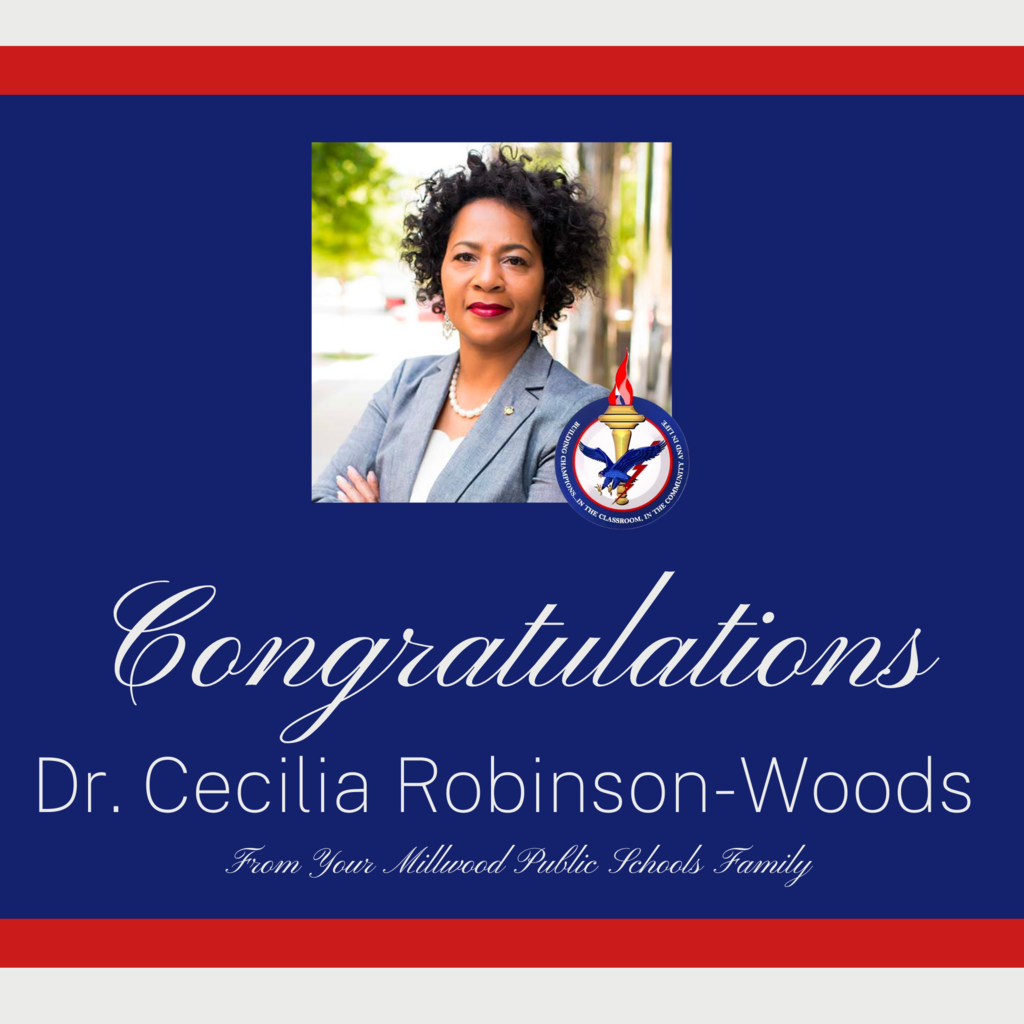 Good Evening Falcon Art's Family, We hope that you have an amazing Thanksgiving Break. School will resume on Monday, November 28, 2022. Students will still need to log on tomorrow to complete virtual assignments for Friday. Students were also told to take locks off lockers due to our new lockers being installed in the Arts Academy halls. Locks that are still on lockers will be cut off by noon tomorrow. Finally, students will be given the second Benchmark on the Week of December 5. We look forward to ending the 2022 year with growth beyond measure!! Thank you for all yiur support.

Reminder: Thanksgiving Break is November 21st-25th. Students will return to in-person learning on November 28, 2022.

Millwood Football Turkey Giveaway "To give back to our community and help feed Oklahoma City families who may be experiencing food-insecurity." To get your turkey, you need to sign up before Thursday, November 17 & register using one of these ways: 1. Visit
www.millwoodps.org
, 2. Visit the HS at: 6718 N. Martin Luther King Ave., OKC, OK 73111 or 3. Complete this Google link:
https://forms.gle/HM8dzFcSVoSghTxo8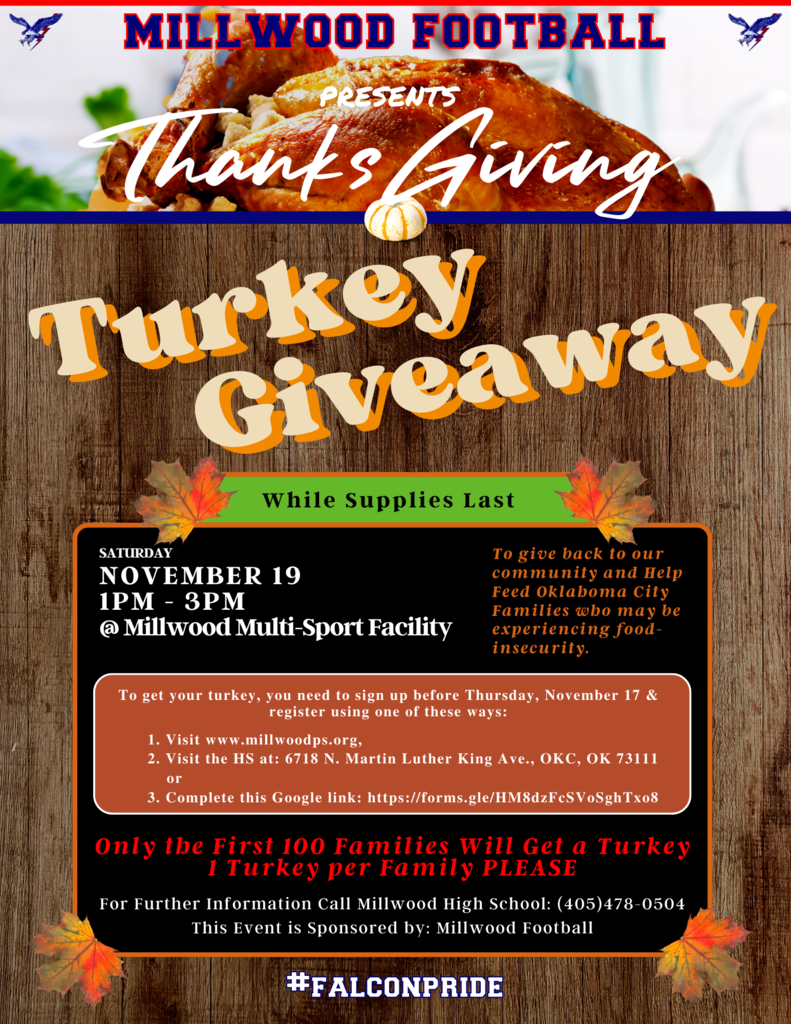 The following is an announcement from Millwood High School: The Veteran's Day program will take place on Thursday, November 10, 2022 at 10 am in the Donald M. Edwards Memorial Auditorium, 6724 N. Martin Luther King Avenue.

Don't forget that tomorrow, November 8, 2022, is Election Day.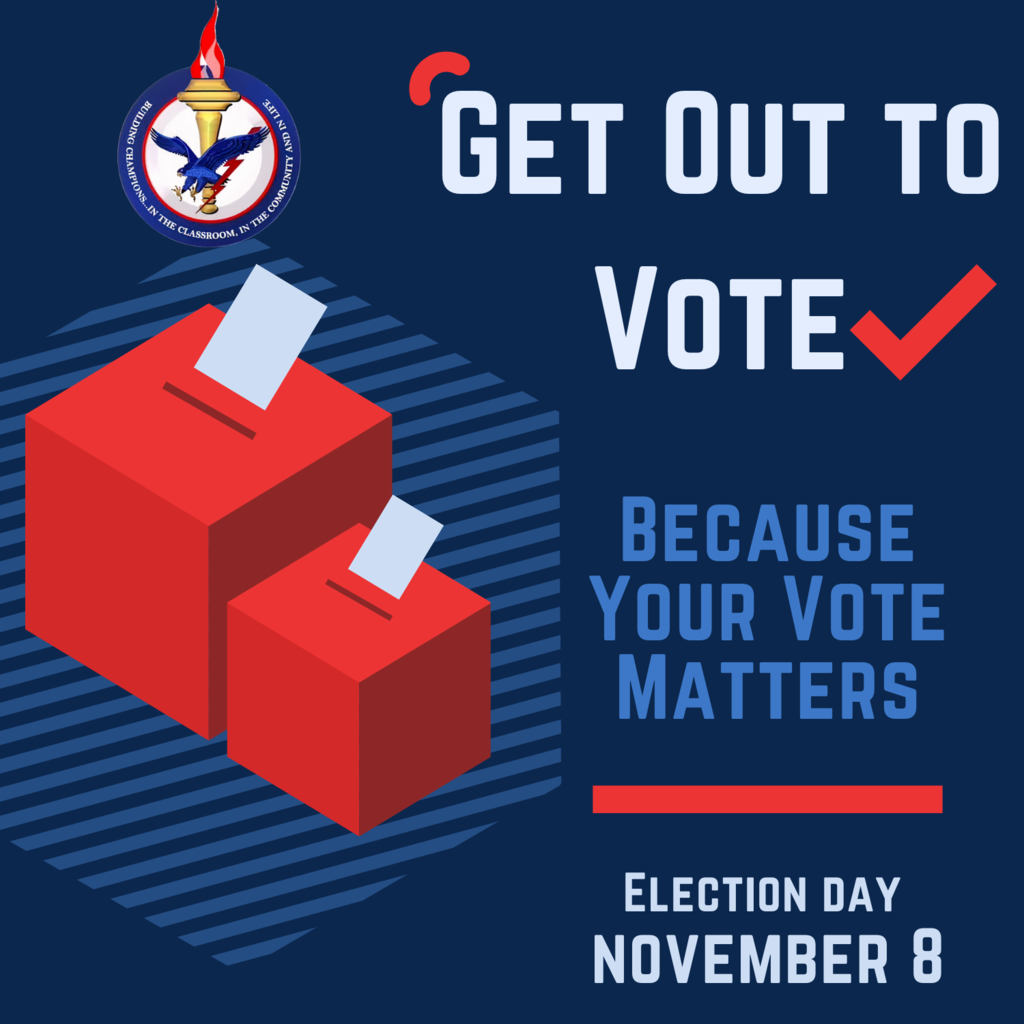 Parents and guardians: this message is to inform you that due to possible severe weather on Friday night, our football game Vs. Blackwell has moved to Thursday night. The game will be at 7pm. Can't wait to see you all! Have a good day. A. Shannon Hayes Director of Operations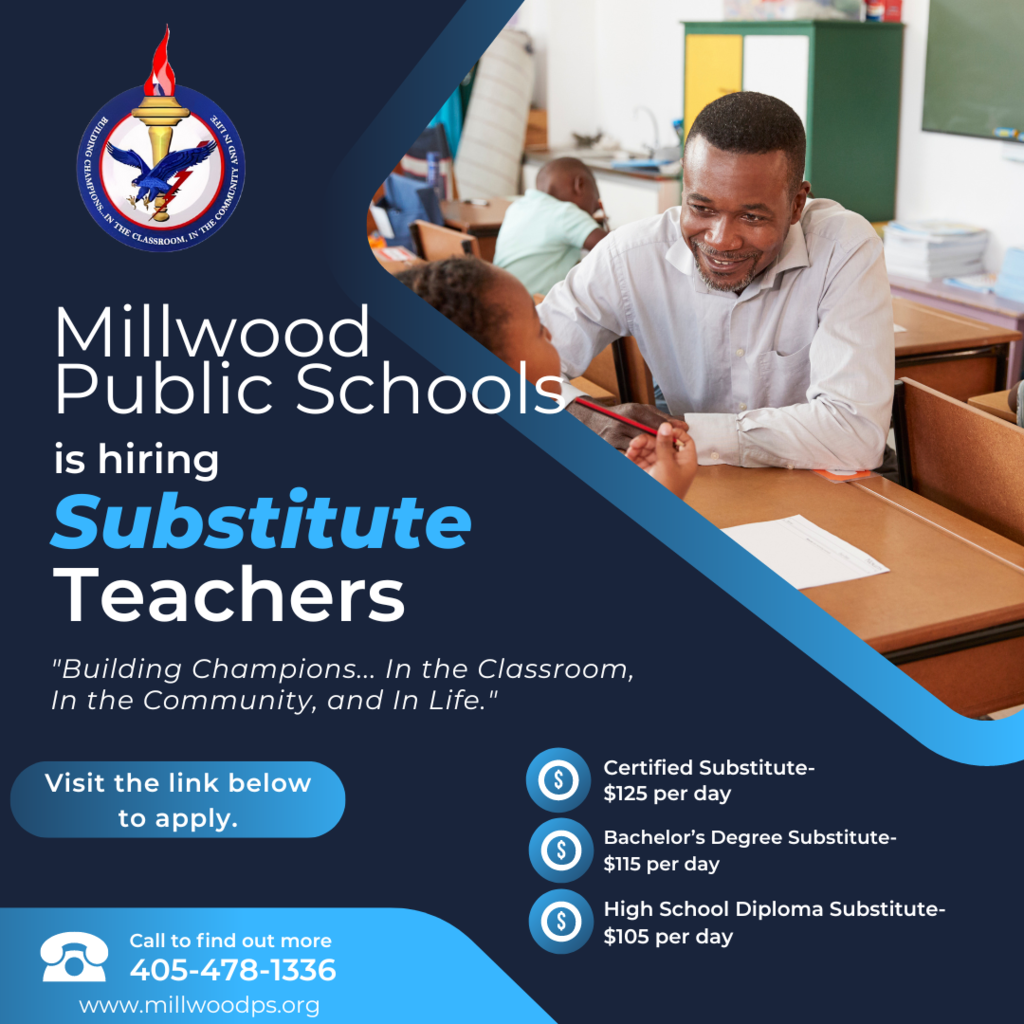 All students will return to campus for in person learning on Monday, October 31, 2022. Have a great weekend!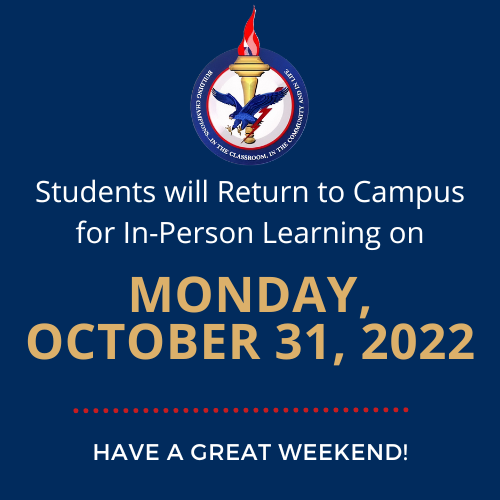 Reminder: Due to a water main break, Millwood Students will be virtual for the remainder of the week beginning today, October 26, 2022. Additional updates will be sent later this week.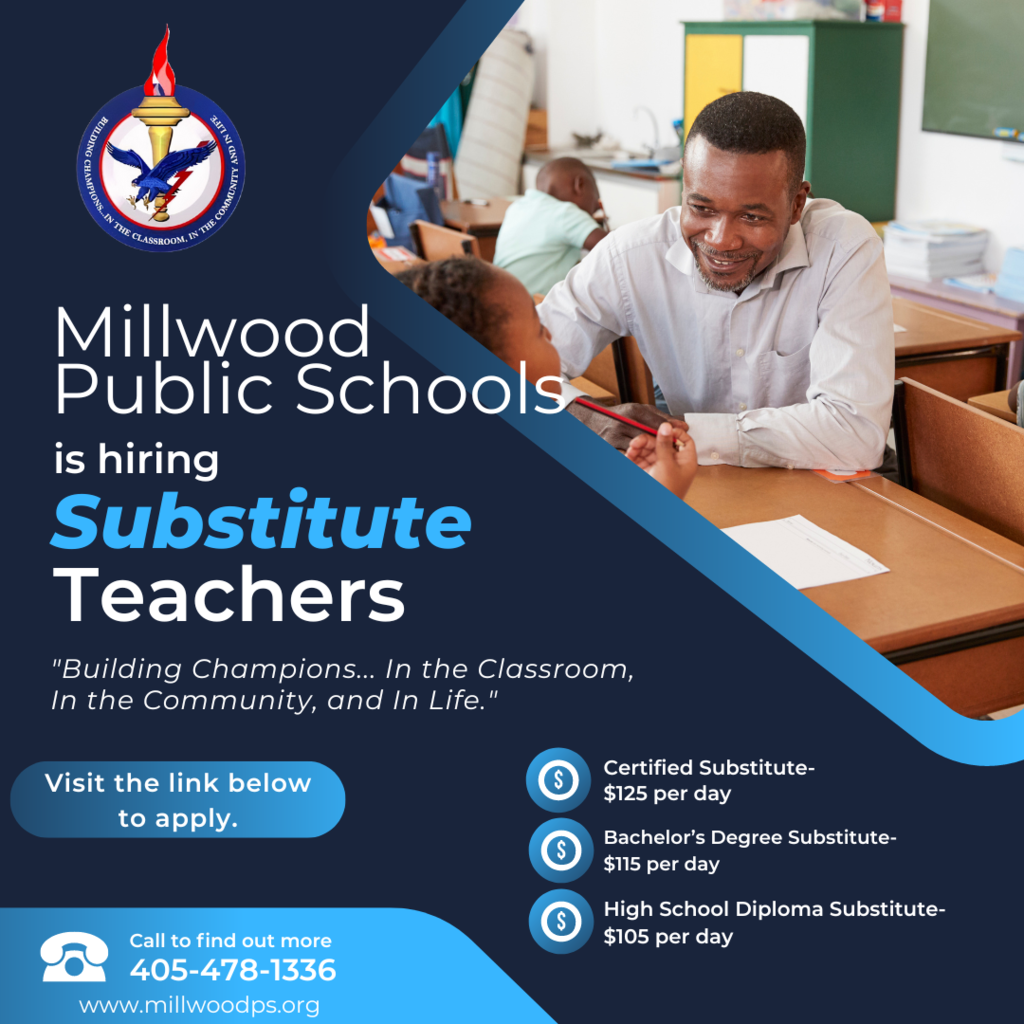 Good evening Falcon Families, Tomorrow will start our Red Rinbon Week. Monday, will be "Neon Day" (We Are Too Bright to Use Drugs) students may wear jeans or appropriate pants with their neon shirts.(No holes) Students may not wear tights ,crocs, or Yeezies. Please make sure all Falcons have access to Infinite Campus to check progress of Grades and take advantage of tutoring in all subjects from 3:30-4:00 pm daily. Millwood Middle School football will have their last game on Monday @5:00 pm @Crossing Community. Make sure our Falcons are at school by 8:00 pm each day and they will need to clear the campus by 3:30 pm unless they are in tutoring ir after school related activities. Have a Great Evening
Good eveing Families, Arts Academy Students will be allowed to dress out tomorrow, October 20, 2022 for $1.00. We would like to say a huge Thank You to the Brothers of Alpha Phi Alpha for their school supply donation on today. We will continue to make sure all of our students' needs are being met daily. Also a huge thank you to our guest speaker Dr. J (Joseph Mathews) who encouraged our atudents to stay focus on their goals. Falcon Famailies it was a great day at the Wood. See our Falcons Bright and Early in the Morning .
Good Evening Falcon Family, Tomorrow, Wednesday, October, 19, 2022, we will be celebrating Unity Day. It is a day to show unity for kindness, acceptance, and inclusion and to send a visible message that no child should ever experience bullying. Students are allowed to wear Orange shirts or sweatshirts. Students must be in their khaki bottoms. Our Guest who will be on the Hot Seat is Author Joseph Matthews, please refer to bio below:
http://www.josephmathews.com/
If you missed parent-teacher conference on last week, we still would love to discuss your child's progress please contact the front office to set up an appointment. The number is 405.478.0360 Ext.3221 Have a great evening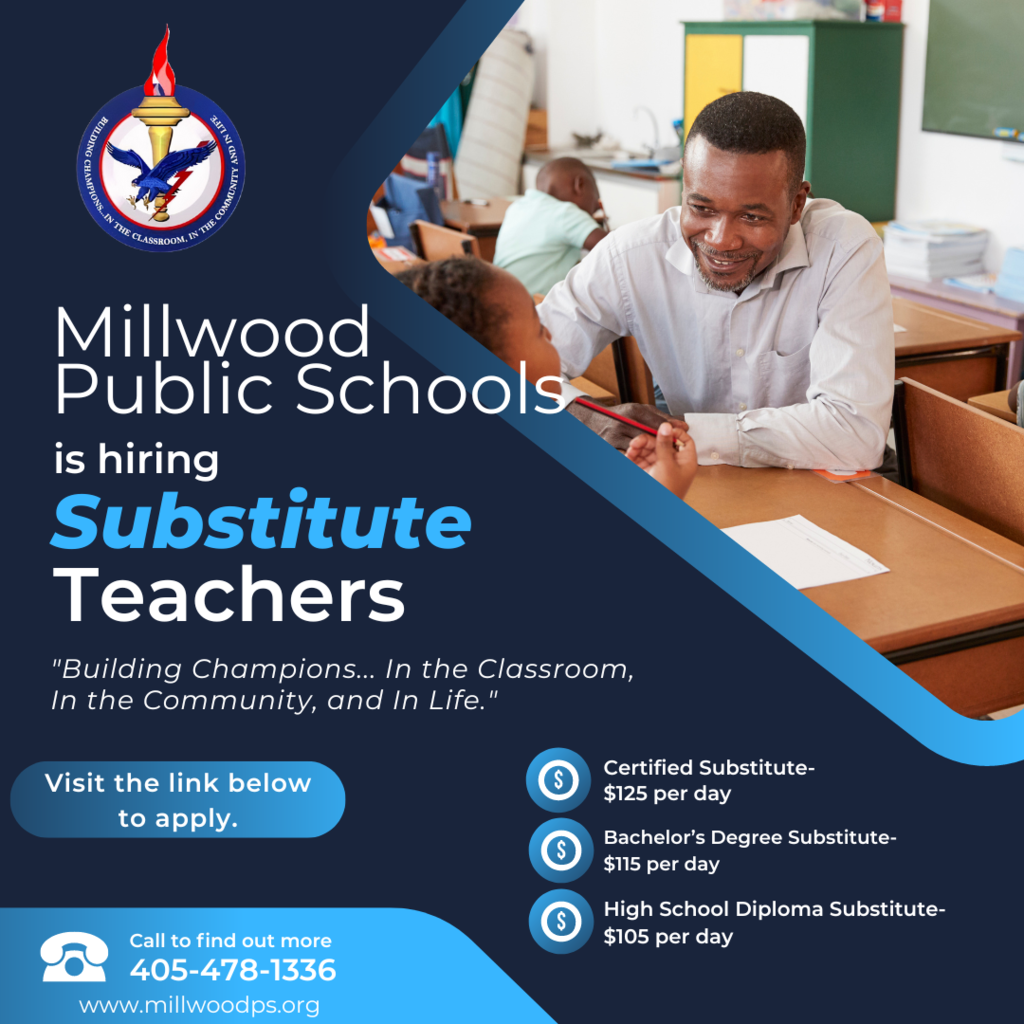 This week vs New Kirk is our Breast Cancer Awareness game. Come support a good cause AND celebrate our teachers. Gates open at 6:30pm.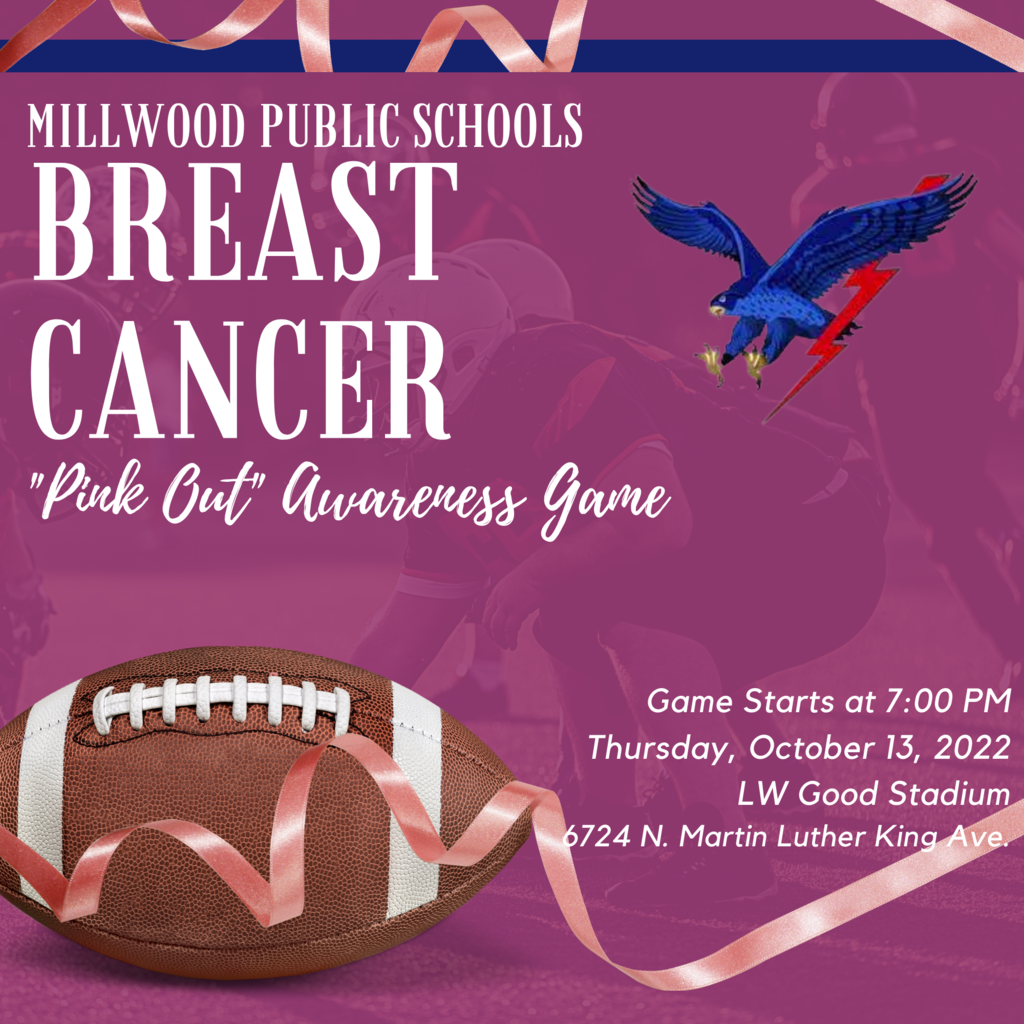 Mark Your Calendars! Parent-Teacher Conferences will be held on October 12th from 5pm to 8pm and October 13th from 8am to 12pm. Contact your child's school site for more information.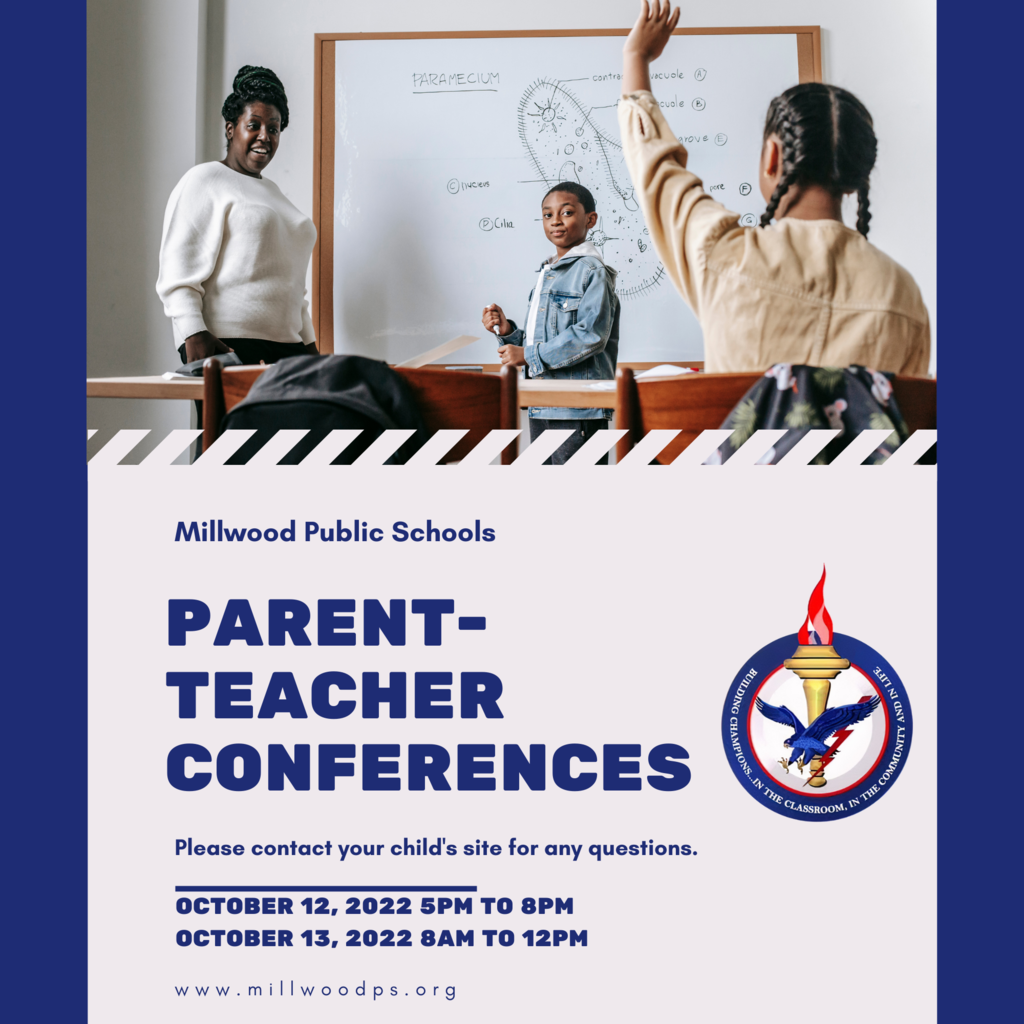 Good Evening Falcon Family, Our Homecoming Spirit Week begins on Monday, October 10, 2022. Our First Day will begin with Pajama Day. Students will be allowed to dress out in their favorite school appropriate pajamas. Students will be allowed to wear their crocs or yeezies. We encourage students to bring another pair of shoes so they may participate in gym activities. Starting on Monday, students will be able to conference with all their teachers about test scores, grades, and behavior. A progress form will be given to parents during Parent Teacher Confences on Wednesday Evening from 5pm -8pm and Thursday from 8am -12pm in the Middle School cafeteria. (Nest) Please make sure your student has a fully charged Chromebook and please discuss any chromebook issues with their Teacher so that their issue can be resolved. Thank you and have a great evening.
Good evening Falcon Families, Students will be allowed to dress out for $1.00 on Thursday, October 6, 2022. Students must be in appropriate dress code. No tights, no holes in shorts or pants and no crocs. Please mark your calandars for upcoming events: Middle School Homecoming events are next week. Monday: Pajama Day Tuesday : 90's Day Wednesday: Twin Day The actual Homecoming Game is Monday, October 17, 2022 @6:00 pm @ Millwood Football Field. We will have more information to come on Homecoming events: Parent Teacher Conferences: Wednesday, October 12, 2022 @5pm until 8pm Thursday, October 13, 2022 @8am until 12pm Friday, October 14, 2022 (Fall Break) No School Monday, October 17, 2022 (Fall Break) No School (Homecoming Football Game) @ 6;00 pm We will send reminders each evening for all events